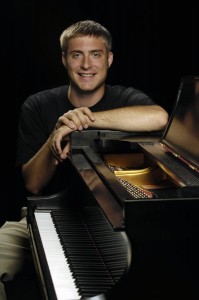 Richard currently serves as Director of Music at St. Paul the Apostle Catholic Church in Greensboro. He remains active as an accompanist, performer and teacher on a limited basis. A firm believer that fundamental principles gleaned from his musical training are applicable to other facets of life, Richard brings a unique perspective to investing (stocks and rental real estate) in his spare time.
Richard received his doctorate in collaborative piano at the University of North Carolina at Greensboro (UNCG) where he was a recipient of a Hayes Fellowship.   His past education includes a Masters in piano performance from UNCG and a B.F.A. in piano performance through the Robert E. Cook Honors College at the Indiana University of Pennsylvania.  In addition to this degree-related study, he has spent nearly a year at the University of Zagreb, Croatia.  As a former staff pianist at University of North Carolina School of the Arts and as a freelance musician, Richard's experience encompasses countless recitals, performances and masterclasses with every major instrument and voice type.
Richard enjoys traveling and has performed in various capacities in Australia, Austria, Croatia, and Italy. He participated at the American Institute of Musical Studies in Graz, Austria during the Summer of 2010.    Feel free to browse his resume for more details concerning his education or experience.
Contact Me:
To contact Richard for teaching, performing, general banter, or any other reason, send an e-mail to richauv@hotmail.com